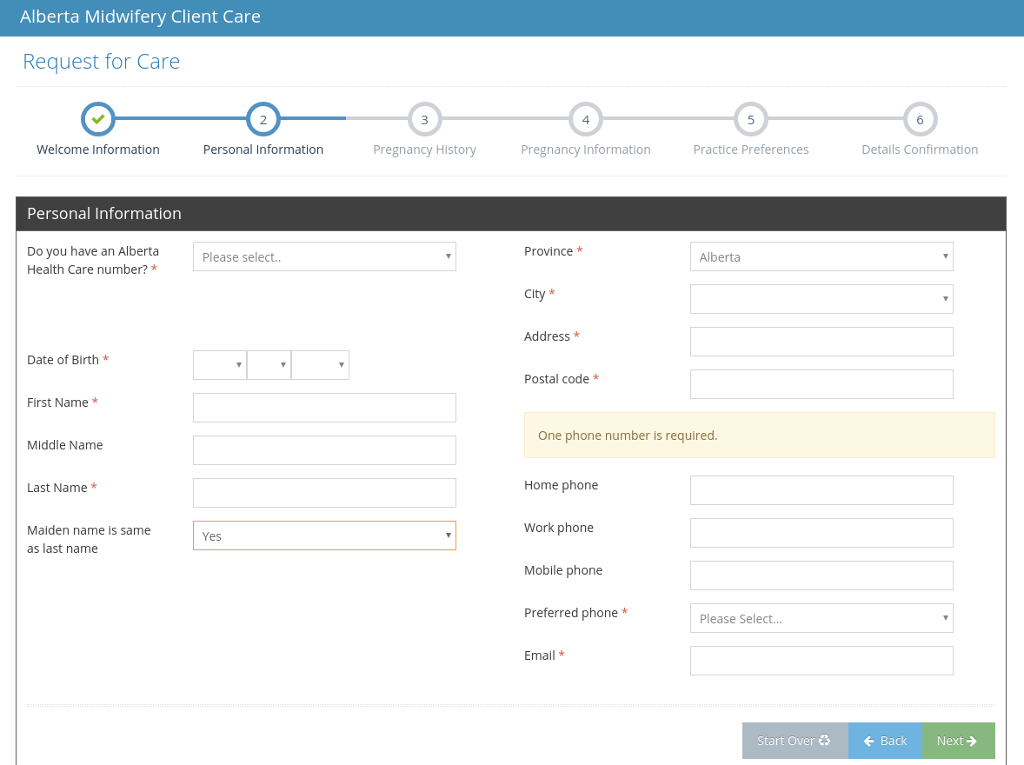 Provincial Midwifery Care waitlist & Financial Reconciliation System
When midwives in Alberta started to receive public funding for care, there was no system in place to facilitate the financial reconciliation for the women receiving care or for Alberta Health Services (AHS) to know how many women had requested care, were on a waitlist or to assess the unmet demand for those not accepted into midwifery care.
We were hired to build an Electronic Medical Records (EMR) system that collects all the information a midwife needed to determine if a woman is an appropriate client for midwifery care as well as automate the output of reconciliation data AHS uses for the public funds management for midwifery care.
The system has been developed further to become centralized and allows:
all women in the province can apply for care, and
the province can easily generate reconciliations as needed.