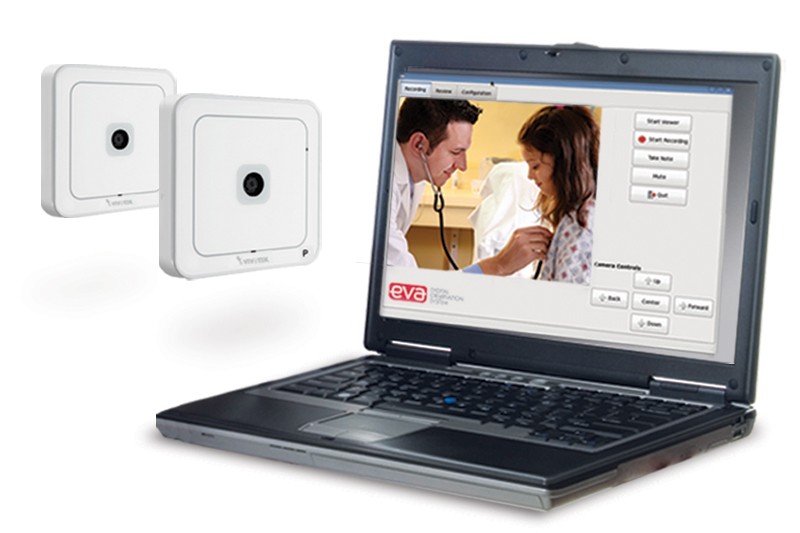 Direct Observation System
EVA is our cost-efficient yet feature-rich answer to the need for direct observation and evaluation in teaching hospitals and other educational institutions. As a digital observation system, it allows instructors to observe students from a private location, digitally record the student's interactions with patients, and type valuable comments into the video recording. All videos are stored on an encrypted and highly secured system with controlled access, ensuring content privacy.
EVA comes with several advantages:
Real-time time-coded annotations
Unobtrusive audio/video recording
Secure access
Portable netbooks
And, as the patient-centered care model is becoming increasingly important in health-care systems, EVA helps educational institutions teach this model to the doctors of tomorrow.
For more details, visit our EVA website.