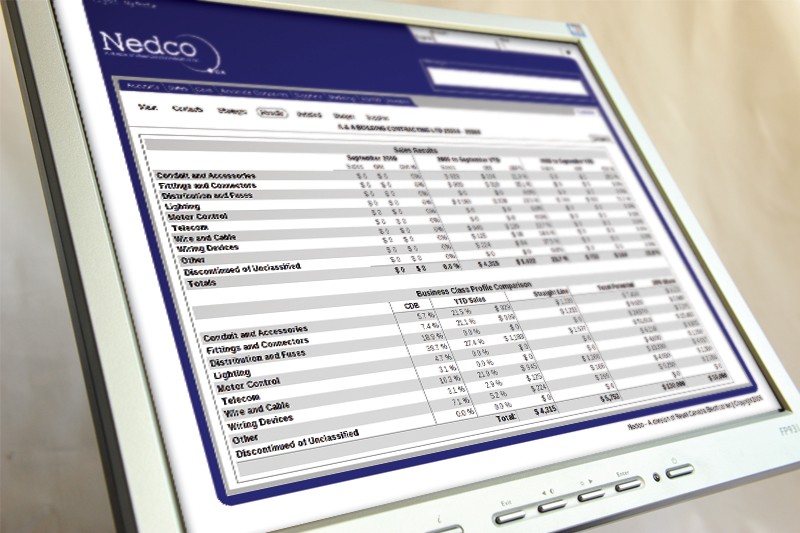 Customized Customer Relationship Management (CRM)
Nedco is an electronics distributor, providing all types of electronics components and products to contractors and retail outlets. With over 100 branches all across Canada, the corporation is divided into 4 divisions and employs nearly a thousand sales staff. They needed to provide sales information to managers, centralize goal setting among sales staff, track customer contact information, and provide customers with timely sales information.
Our portal solution and subsequent upgrades were phased in based on long-term client plans.
The portal provides Nedco a wide array of functions, they are able to (partial list of features):
Sen

d product marketing emails and general notices to customers who have requested them.
Export fax lists or any other type data from the system for any reporting needs it doesn't directly fulfill.
Multiple user levels with varying degrees of access and permissions. This gives Division Managers the ability to track sales for their entire division, a branch, or a single salesperson. A salesperson only has the ability to see the sales for the customers he/she is responsible for.
Schedule client visits by sales staff, with the results from those visits visible to managers.
Managers have the ability to assign and schedule sales staff to visit specific clients.
Generate aggregate reports of

sales, budgets and call data.